As heat resistant materials, Aoshen® Heat-resistant spandex provides excellent processing properties to clients, which are well used for circular knitting and covering with various accompanying yarn, especially suit for the fabrics which request strict dyeing conditions. Its elasticity and strength can remain above 80% after dyeing under 130℃.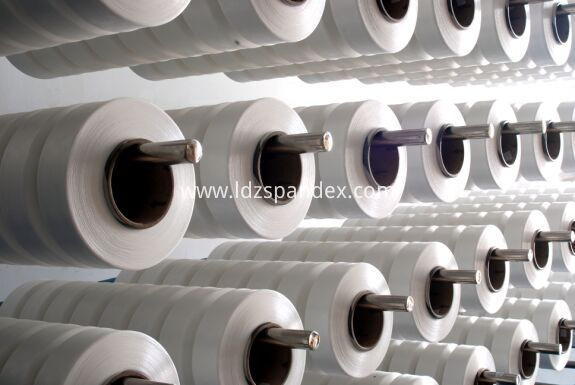 [Technical Superiority]
1. The dyeing temperature can reach 130℃, soaking time is less than 45 min, thermal-setting temperature can reach 185℃, and the action time is less than 50 s (Pilot test is recommended for different conditions of dyeing and finishing );
2. Under strict dyeing and finishing conditions, the Spandex Yarn in fabric will not be yellowed or get sticky, and its elasticity and strength remain good;
3. Can effectively prevent the spandex yarn from break during dyeing under high temperature.
[Specifications]
15Den 20Den 30Den 40Den 55Den 70Den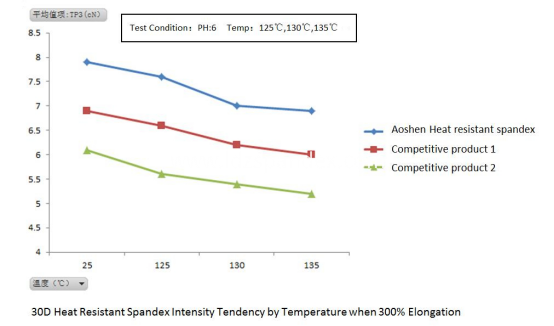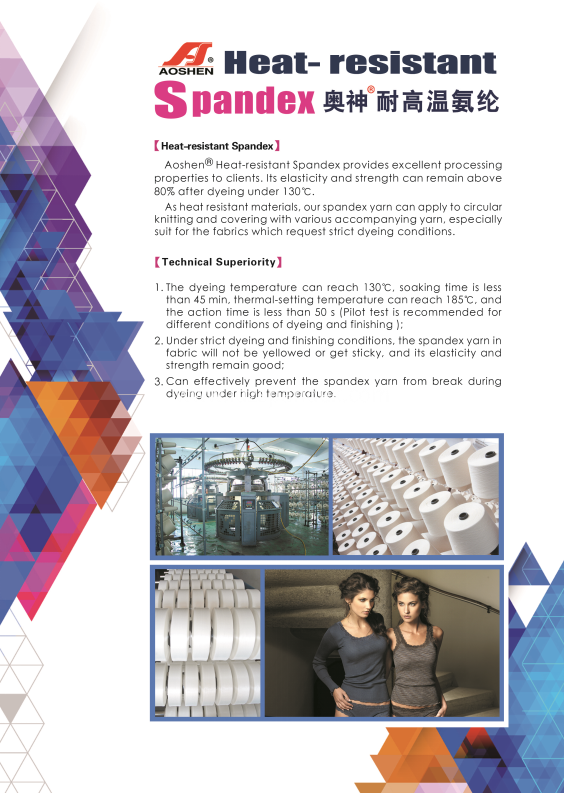 If you have any questions, please contact with us directly. We can provide free samples. Sincerely look forward to our cooperation in the future.